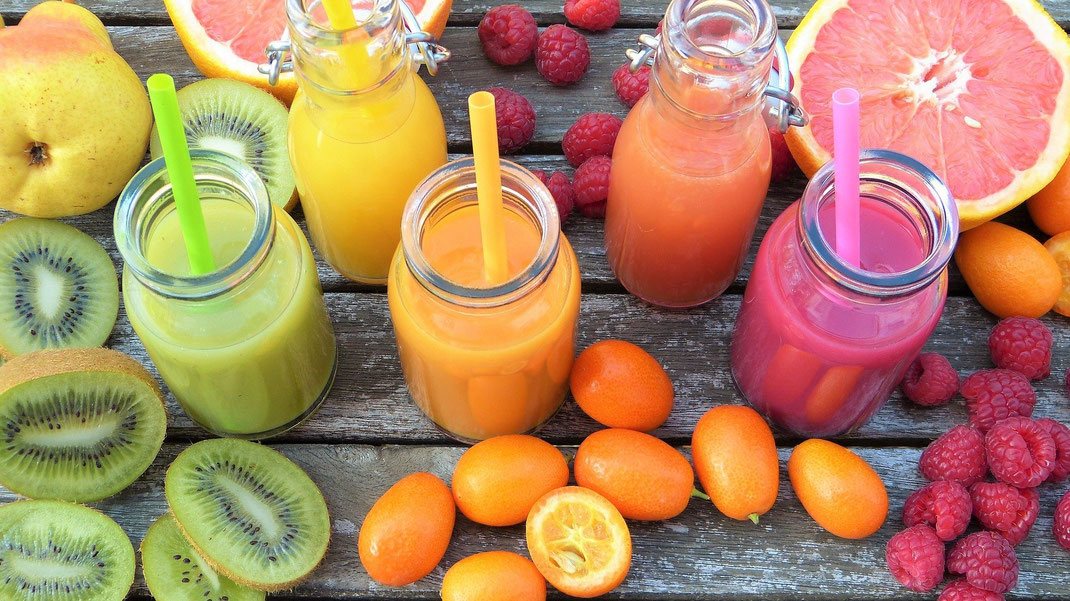 In multiple traditions and spiritual systems fasting plays a main role to keep us healthy and to keep our connection to God. 
Today we westerners live in abundance and we know that 80% of our deseases are caused by a wrong diet.
The chinese even say, that death sits in our intestins.
Knowing all this I have decided to regularly cleanse and relieve my system and to stop.
I started when I was in university and have continued different methods from Buchinger, shakra praksalana, maple sirup & lemon fasting, ayuvedic mono diets to base fasting.
Today I am in the age when rejuvenation becomes more interesting and fasting is for sure a potent method.
Fasting & semi-fasting is health prevention and cleanses body, mind and soul. This union gets clearer, the senses get intensified and life regains its natural perspective. 
* intestins come to rest
* deposits get mobilized and carried away
* cleansing – detoxification
* circulation & heart are relieved
* metabolism at the basement membranes are improved
* blood circulation is easier
* release of the liver and joints
* increases fertility 
The deposits, toxins and fats are withdrawn through the skin, breath and the intestins. Therefore it is very important to be active, breathe fresh air and to drink a lot of water. 
* increased clarity
* the feeling to be awake
* inner silence
* pacience
* higher mindfullness towards oneself and others
* high vitality
* stop * inner perspective * realignement * development * blossom
* deceleration * creativity * relaxation *  rest * 
Healthy people who would like to benefit from health prevention and wish to change their diet. And for all those who are happy to let go and to reconcentrate on the essential things in life.
If you feel that you would like to fast and have doubts concerning your health, please get your doctor´s confirmation first. 
Fasting is an active  process and is restricted to a certain period of time. It is not an asceticism, self-flagellation or an obsessive ambition.
The joy of letting go on different levels, of remodeling, of being outside in nature, of resetting the daily routine are the most important issues during that time.
If you are healthy and wish to experience conscious time with and for yourself, you will enjoy a very special fasting time at Magic Forest Montseny. 
The fasting program in Magic Forest Montseny will be in the natural park. We will practice yoga in the woods, meditation at the river, hike through the mountain, enjoy hydrotherapy in the river & clay treetments, write our journal, analyse our dreams, receive prophetic words, pray, relax, share in our talking circles, etc.
I would love to participate.
Let go on your physical, mental and motional levels and allow your divine being to blossom and to guide your way.
Invest your time in your health and your joy. 
The goal of base fasting is to reduce your acidity in the body, joined by energizing your body and developing your new diet.
Base fasting is a semi-fasting method which allows you to have three meals, plus two snacks daily. You can drink 2-3 liters of water and herbal infusions. The food is alkaline, you eat less than normal and most of all you have to chew very well.
After a relief day you can fast 1-6 weeks followed by 2-7 assembly days.
You want to try the base fasting? I am happy to hear from you. 
Otto Buching developped his own fasting method which was originally based on water and infusions. Tody they add fruit- and vegetable juices as well as vegi stock.
It is important to drink a lot of water and to breathe fresh air to help the detoxication process as much as possible. The Buchinger cure can be applied from 1-4 weeks followed by minimum 2 assembly days.
Would you like to join us? I will reserve your spot. 
I love to follow my calling and to work with people, giving room to my intuition and divine guidance.
Being a yoga trainer for many years, an experienced wellness masseuse and coach I create an individual program for the group. After having heard the intentions and wishes of the clients I combine techniques from yoga, massage, trecking, meditation in nature, etc.
The participants have the possibility to share their "change plans" and all that they want to let go with the group and leave with their personal action plan.
As a Doula (birth mentor), I am an expert in transitions and important changes in life. I can´t wait to support you through your "let go detox" time to gain more ease and joy in your life and to experience an important transformation. 
If you wish to go deeper during your stay, you can choose from the following packages:
* a pre telefone call (60 minutes)
* 1 coaching unit (90 minutes)
* 1 x wellness massage (60 minutes)
Price: 290 euro 
* a pre telefone call (60 minutes)
* 3 x coaching units (á 90 minutes)
* 3 x wellness massages (60 minutes)
* 1 x post fasting coaching (60 minutes)
Price: 790 Euro
* a pre telefone call (60 minutes)
* 5 coaching units (á 90 minutes)
* 5 x wellness massages (á 60 minutes)
* 3 post fasting coachings (á 60 minutes)
Price: 1390 Euro
4.-11.4.20 - base fasting
12.-19.4.20 - fasting by Dr. Buchinger 
6.-13.6.20 - base fasting
14.-21.6.20 - fasting by Dr. Buchinger,
30.7.-9.8.20 (10 nights) - fasting by Dr. Buchinger 
19.9.-26.9.20 - Basenfasten 
27.9.-4.10.20 - fasting by Dr. Buchinger 
price: 7 nights -     730 Euro (assistance & program, diet & accommodation in double room)
       10 nights -     900 Euro (assistance & program, diet & accommodation in double room)
                           single room is available for extra charge